Articles written by guest contributors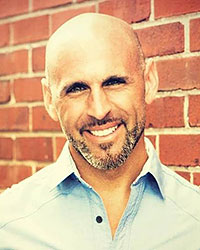 5 things to consider before you buy

By Frank Bourque

Tools can make us more efficient and profitable. As tempting as it is to buy tools and equipment, a purchase at the wrong time could be detrimental to your business, cash flow, profits and your ability to grow sustainably.

Every year I work with 100s of contractor clients that purchase on a ''need to'' basis. This sometimes impacts their business more than they realize. Part of my role as a business consultant is to come into your business, ask questions to help your teams reflect and make better decisions for business growth and increased profitability.

As such, my first question is often, "Is it in your budget?'' If they haven't included it in the budget, then we won't know the impact on their numbers until they do so.

Larger purchases sometimes require loans or down payments. This also has to be considered in order to manage cash flow. Rarely do I recommend paying large amounts upfront unless there is an upfront advantage or long-term benefits (other than avoiding paying interest). Paying large amounts upfront reduces cash flow, and cash flow is essential for properly operating any business and for growth.

Consulting an accountant for tax advantages is also often recommended when looking at purchases versus lease-to-own options.

Ultimately, as a business owner you have to continuously make decisions that will impact your business and your team. Some key elements need to be in place, and knowing your numbers is top of the list. Better data, better decisions.

In order to grow while managing risk, here are a few options and questions to consider before your next big purchase:



Could I borrow or rent It?

Borrowing and renting are like the ''test drive'' for tools. You get to experience whether it feels right for the type of work that you do. Plus, you might be able to also try out different models of the same type of equipment.



Do I really need it?

How many times have we purchased items that we do not end up using as much as we think we would? The same goes for tools. Sometimes, we want a specific tool for a ''one of a kind'' project, but the long-term use might be minimal.

If the tool pays for itself during the job because it dramatically increases productivity and also helps you complete the job earlier to increase the opportunity for more revenue, then this might be the exception.

Otherwise, if the tool is helping you be more efficient but not enough to save you enough time to pay for the tool, I would consider going back to question 1 or consider other options.



Is it the right time to buy it?

Timing is everything when it comes to purchases. However, you don't want to buy under pressure and end up making costly and/or emotional decisions. We have seen a lot of changes in equipment availability. Many larger pieces of equipment need to be ordered in advance, and the price on used equipment has gone up due to high demand.

Being ready to buy is the safest way to buy. Again, using a budgeting tool will help plan for the financial impact and to help forecast the revenue needed to generate enough to justify the purchase.



Is this the right tool for the Job?

There's a lot of great tools and equipment available but not all will be nearly as efficient as others if you do not do the research. For example, I worked with a company that purchased a small tractor with a backhoe. Although more efficient than a shovel, the tractor didn't offer the speed and agility of a mini excavator and/or dingo.

When we calculated the short-term impact, it was minimal in using it for a few weeks. However, over a year, he realized that he could potentially double his production and his revenue by considering other equipment.



What is the return on investment (ROI)?

The most important question to ask yourself is what will be your return on the investment if purchased. Simple math can sometimes pay off greatly. For example, we calculated the efficiency of a wheelbarrow compared to a higher-end track dumper.

Even though the PowerPac RC1200 can cost around $15,000, its efficiency is 5x greater than a wheelbarrow. On a project where the 2 were used to bring materials back and forth in the backyard, the track dumper could do 20 yards per hour (16 yards heaped per load) versus 4 yards per hour (5 yards heaped) with the wheelbarrow.

Over time and several comparable jobs, the cost of hauling 8,000 yards with a wheelbarrow would be $60,225 (2,000 hours) vs $30,132 (400 hours) with a track dumper. So, after hauling 8,000 yards with a track dumper you would own the machine – and save 1,600 hrs.

It's not only the labor cost that is impacted, but also the speed consistency on the jobsite and the cost of opportunity (for more revenue). This is an example of a tool/equipment that can be used almost on every job and billed directly to the client daily as part of the equipment costs for the job.

Before making your next big purchase, take time to consider these questions and what's best for your company, because good choices make great companies.


To learn more about your strengths and the next steps for your business, contact Frank thru FrankBourque.com. Frank Bourque is a certified business coach, ICPI & NCMA instructor, a speaker, writer and consultant with over 25 years in the industry.