Articles written by guest contributors
5 tools to double efficiency & keep employees
By Frank Bourque

Hardscaping companies are now able to become more profitable because it is easier than ever to have access to the right tools, information and people.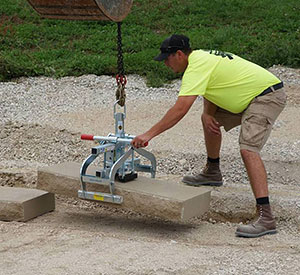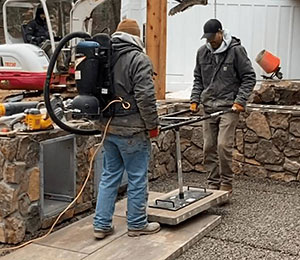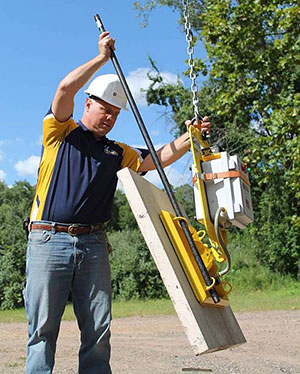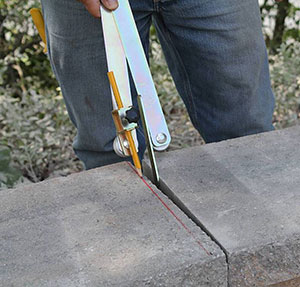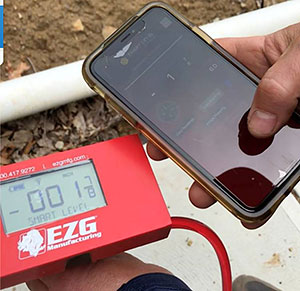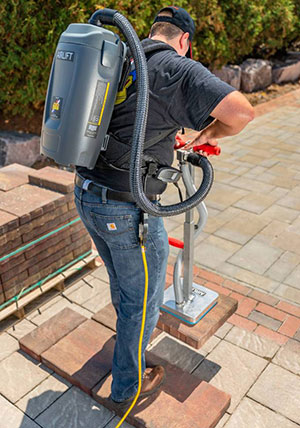 Research shows that the best feature of the best companies is to focus relentlessly on excellence in the workplace by developing a culture of efficiency and the implementation of good work tools.

No doubt the right tools can save you time and effort. When you invest in the tools that do most of the work, your team is able to focus their energy on the flow, consistency and quality of the work.

Here are 5 of my favorite hardscape tools, relatively inexpensive for the value they provide, that can easily help you double your efficiency and the happiness of your employees:


1. Suction Equipment and Clamps to significantly increase productivity
These lightweight solutions often used with other pieces of equipment like an excavator (the most important piece of equipment for a landscaper) can double productivity and efficiency with less effort.

For example, if you install a lot of pavers or tiles you save 10 hours of labor (x3) per week for a team of 3 people. This can represent more than $1,800 in labor cost per week. These tools would therefore save up to more than $ 45,000 per year.


2. Marking tools to save time for cuts and layouts
Marking tools, such as paver markers, are essential for increasing productivity, consistency and efficiency when it comes to preparing to cut pavers, slabs, steps, wall blocks, border, etc.

Marking tools are an essential aid for the precise measurement and marking of lengths and angles when cutting pavers. This not only reduces the time it takes to hide tough cuts, but also allows for even spacing for a more professional appearance. 1 to 3 hours per week saved could represent more than $7,000 per year in savings.


3. A tilting bucket on a mini-excavator for faster excavation
Having the right bucket for the right excavator is of course an important prerequisite for machine efficiency. But there is more to it than that. When you choose a complete tilting and rotational bucket system like Rototilt's, this also opens up opportunities for more types of work. Because this one allows you to perform almost any imaginable movement, you can perform tasks with a single bucket without having to move the machine. This can easily cut your time in half for excavation, trenching, handling of goods, construction of retaining walls, laying of materials, earthworks, final adjustments, clearance, demolition, sweeping, clearing snow, sorting materials, etc.

If you use an excavator 500 hours a year, you could save a minimum of $10,000 per year (per machine) with this type of bucket.


4. An altimeter to save time when getting measurements, and to quickly start framing your site map.
A precision construction altimeter with U-Level adapter is a precision elevation measurement tool ideal for design, dimensioning, layout and hardscape installation. It has become one of the most useful level measurement instruments in the industry. This tool provides direct Bluetooth connectivity to your smartphone or tablet, providing data export functions that can be used with 3D design software. It requires low maintenance, and the tube is easily repairable on site in the event of damage. In addition, an unobstructed line of sight is not necessary. It works around corners of buildings and behind obstacles.

Saving 1 to 4 hours per week with your elevation measurements could represent more than $9,000 per year in savings per year.


5. Use software and technology to know your numbers
The best companies are those that track, measure, compare their daily activities and finances, and make the appropriate changes, if necessary. As the saying goes, "You can only manage what you measure.''

Here are 3 simple pieces of software to help you run your business from anywhere, and that can help you with tracking project details, client management information, work schedules, budget, productivity and profitability:


LMN offers a free version for those who want to start better managing the efficiency of their teams, time and finances. On average, my clients who use software for the reasons listed above are significantly more profitable, even after only 1 year of use. A good average even in the first year of use if appropriately implemented can be as much as 5% or 6% net profit increase.

If your company has $500,000 to $1 million in revenue per year, a 5% increase in profits is $25,000 to $50,000. For larger companies, it can easily be in the hundreds of thousands of dollars per year in profits.

In summary, some tools require only a small investment of time and money, while others require a more substantial commitment. However, if you commit to the continuous training of your employees and provide them with the best technologies, these tools will bring you big savings. You will also develop the reputation of being an employer of choice since you value efficiency and the well-being of your employees, and their short- and long-term success, which also facilitates hiring!

To learn more about your strengths and the next steps for your business, contact Frank thru FrankBourque.com. Frank Bourque is a certified ICPI & NCMA instructor, a speaker, writer and consultant with over 20 years in the industry.