Editorials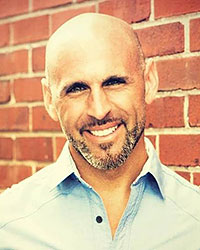 Frank Bourque

Taking your business to the next level

By Frank Bourque

If you're looking to grow your company, it's a good idea to first determine which of the 5 stages of business growth you're in. During the first few stages, you're probably wearing many hats. You're doing the sales, marketing, admin, production, design, etc.

But, as you move forward, the goal is to delegate and systemize processes to free-up your time to work on more important tasks.

Having a clear roadmap for how to advance to each stage of growth provides a tremendous resource that brings clarity in a world full of noise. Here is a brief outline of each stage and what you need to focus on to move on to the next stage.



Stage 1 – The person in the field

In this first stage, you spend the majority of your working hours in the field building projects. Your primary focus is having the proper technical competency and basic business skills.

Planning should include having a budget, revenue goals (daily, weekly and monthly revenue tracking), tracking your man hours and understanding your Profit & Loss (P&L) Statement. That said, hiring a book keeper and/or accountant is one of the best first investments you can make in your business.

You should also start putting in place a process for your sales and job costing systems to help you sell profitable jobs. Additionally, you will need to work on hiring systems to recruit, interview, on-board, train and develop leaders.



Stage 2 – The person in the office

In stage 2, you spend the majority of your working hours doing admin tasks such as answering calls, doing bids, working in your CRM, payroll, doing accounting and books.

Your primary focus is office competency, employee management, data handling, communication and relationship marketing. You will equally need to build equipment and supply systems to help with inventory, ordering, maintenance, banking, pay and time tracking. With others handling the field work for you, you will need to develop systems to ensure quality control.

In this stage, you should start tracking your production capacity and net profit percentage on every job.



Stage 3 – The person in sales

At this point, you should be continuing to develop business systems and should be spending more of your time creating high level relationships, doing sales, sales forecasting and marketing-related activities.

You will need leadership systems like employee development, daily/weekly meetings. Tracking data will also be essential for determining closing ratios, acquisition costs, cost per lead, cost per channel and closing rate percentages.



Stage 4 – The general manager

In this stage, you spend the majority of your time leading a team of managers. Your primary focus is growth and development of sales and your leadership team. You will need to continue tracking performance data in order to steer your company and guide your leaders.

Knowing your average ticket, P&L targets and balance sheet ratios/targets are essential. Conducting a quarterly and/or yearly SWOT analysis is a great way to get the ''pulse'' of the company/team from your leaders.



Stage 5 – The business owner

In this most advanced stage, you spend most of your time away from your business or working specifically with your CEO or General Manager.

Your primary focus should be to invest your time in CEO management and development, build your succession plan, invest in new ideas, people and projects and strive to build new capabilities. You will need to build systems for analyzing and tweaking all systems.



Final thoughts

As you move forward, you may feel stuck or stretched at times. If your business is owner-dependant, it can definitely feel this way.

I highly recommend setting a goal of building your business so that it runs independently (as much as possible) from you, the owner.

Therefore, the more you can track, systemize and grow your team and their knowledge, the easier it will be to move from one stage of business to another.

To learn more about your strengths and the next steps for your business, contact Frank thru FrankBourque.com. Frank Bourque is a certified business consultant & coach, a professional speaker, ICPI & NCMA instructor, and writer with over 25 years in the industry.